The Sarasota Modern
Luxury Hotel in Sarasota
Fun, cheeky ambiance; mid-century modern design; and cool boutique style await you in the thriving creative scene of downtown Sarasota. Discover your luxury oasis in the heart of it all at The Sarasota Modern. A playful restaurant and lounge, a lavish pool deck and more than enough room types (14, to be exact) to meet any lifestyle are complemented by engaging, attentive service and artistic flair to create an inspiring hub for urban nomads, romancing couples, sun-seekers, and families on the lookout for something different.
Created for enlightened travelers seeking to transcend the ordinary hotel experience, The Sarasota Modern is a bespoke getaway where design, culture and amusement collide. Its spirit is drawn from the same creative well that inspired the Sarasota School of Architecture, but with a new emphasis on today's travel lifestyles that makes it like no other hotel.
You will find that there is a little something for everyone at The Sarasota Modern.
Rooms & Suites
A Wide Variety of Options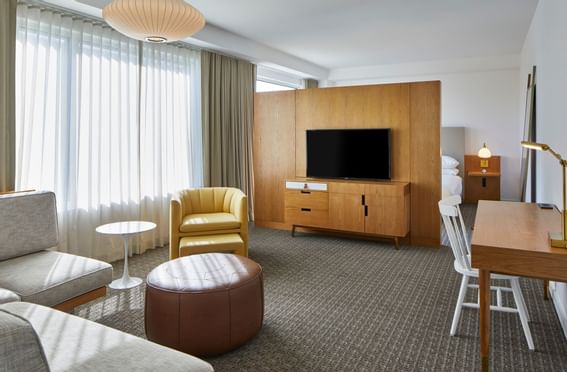 Deluxe, Junior Suite, 1 King
Gaze out at Sarasota from our city-view Deluxe Junior Suite. Its fresh, modernist design, separate sitting area, and glass walk-in shower ensure a memorable visit.
More About Our Deluxe Junior Suite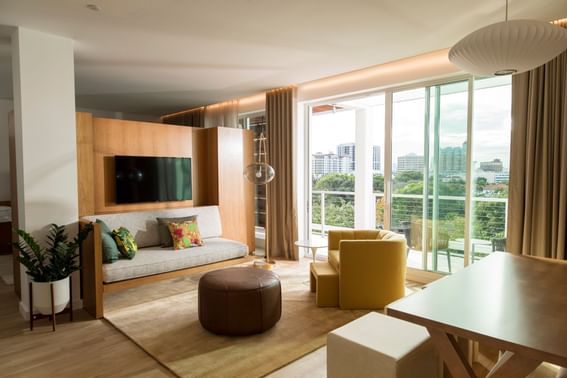 Residential Suite, 1 king, Balcony, High Floor, Full Kitchen
This top-floor 800-square-foot suite with a partial ocean view features a full kitchen, sitting area, wood floors, and a clawfoot bathtub on the 200-square-foot balcony.
More about our Residential Suite
Personal Workspaces
Pool with Towel/
Dining Service
24-Hour
Fitness Center
Complimentary
Bikes
Offers
Sarasota Hotel Deals
Slideshow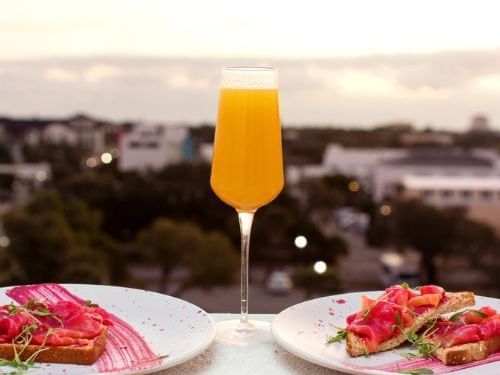 Start Your Day With Breakfast on Us
No matter how you plan to spend your time in Sarasota, make the most of every day with a hearty meal to kick-start your mornings.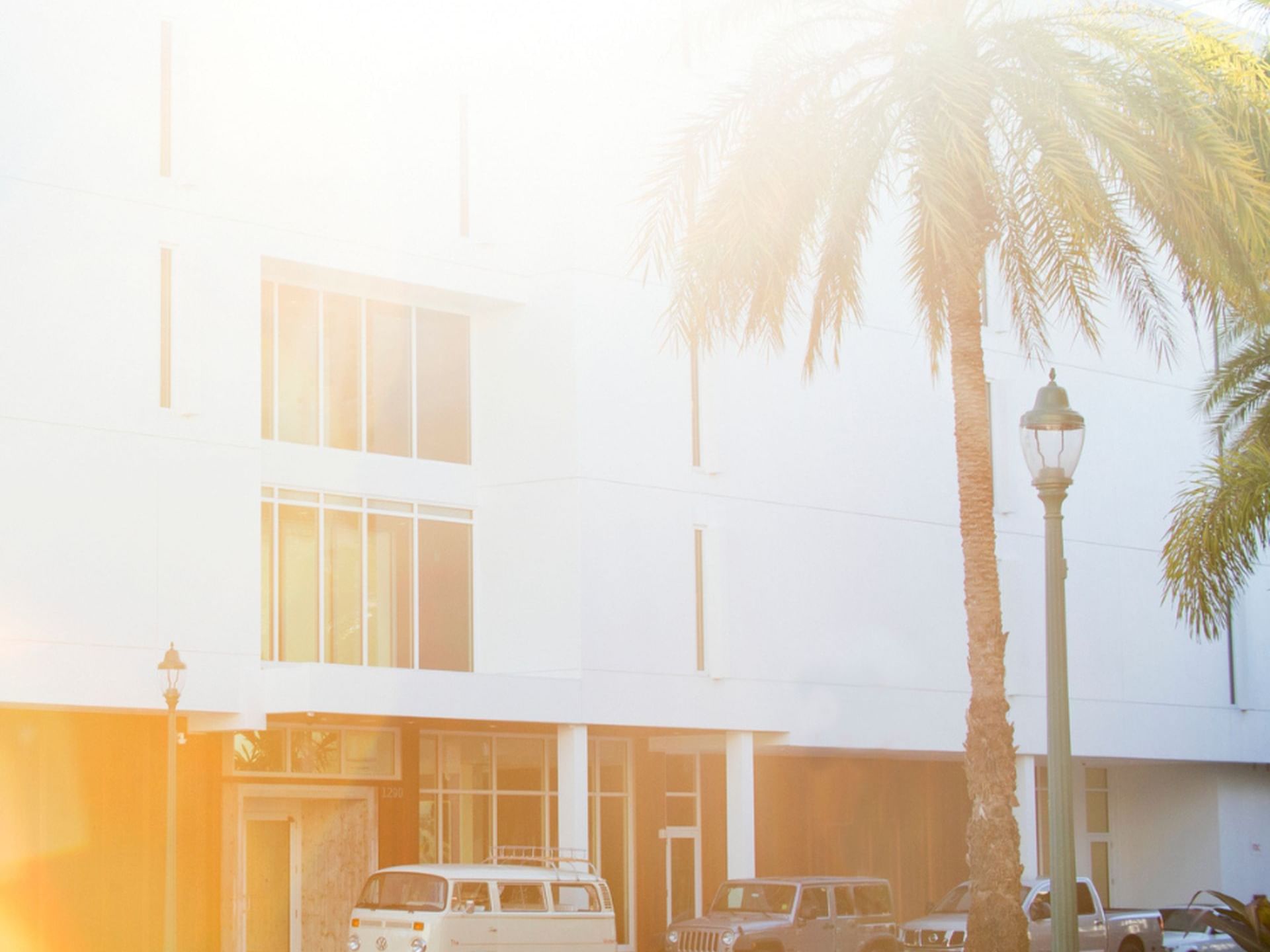 Save Up to 55% on Valet at The Modern
Secure your valet reservation early and save big!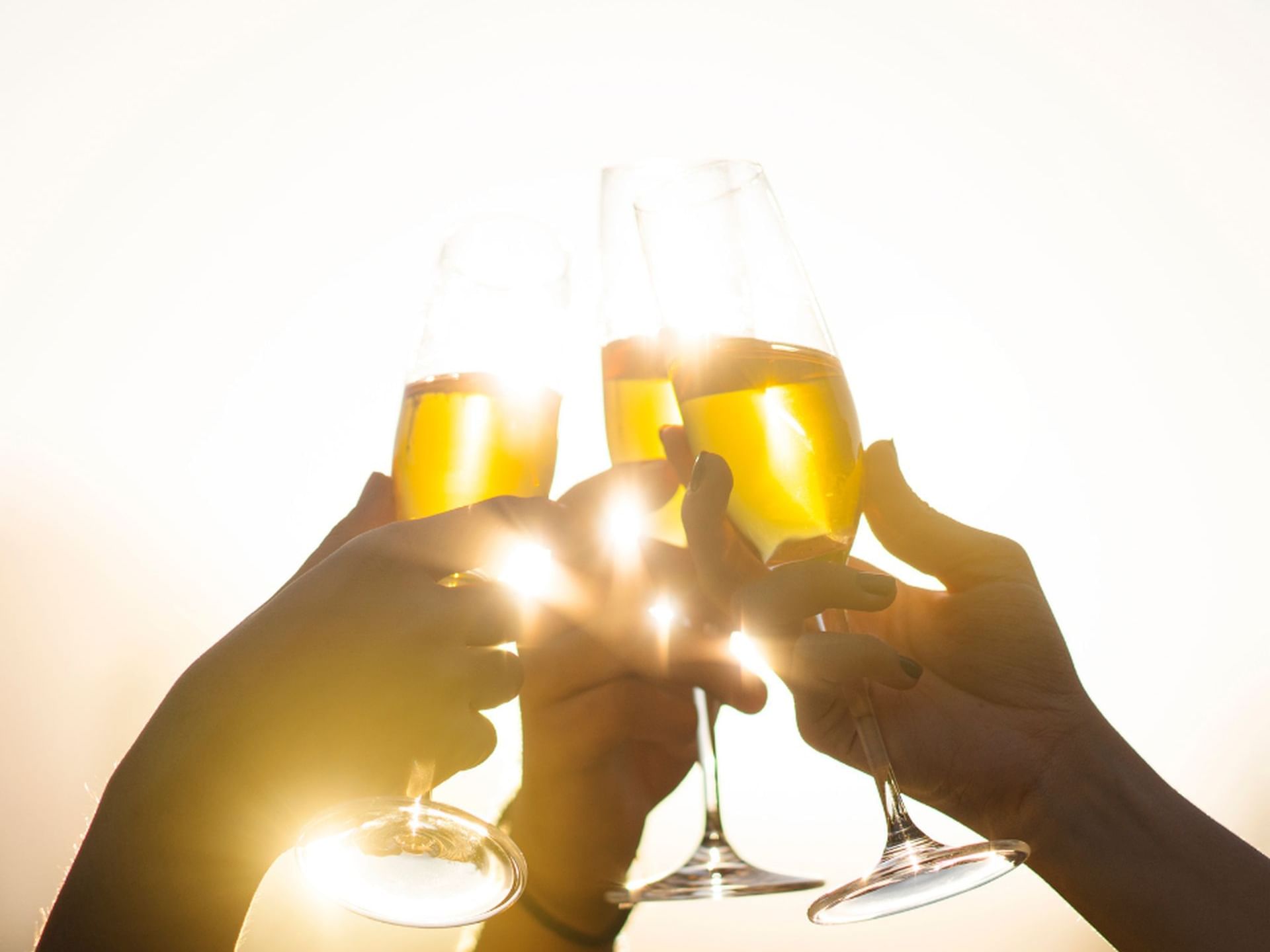 Cheers to our Florida & GA Residents
Cheers to our Florida & GA Residents, includes 2 cocktails per night, FL or GA Resident drivers license required, see Rate details
I moved to The Sarasota Modern from a nearby hotel that was a complete disappointment. I was pleased beyond expectation. While a bit pricey, the design, amenities, and ambience made up for it.

2022-06-18
Rooms are great staff is nice. I'm happy to say that this is now my consistent place to stay when I'm in Sarasota (nearly every week).

2022-06-17
A wonderful place to stay in sarasota

The hotel was very nice. The location was great for me. I could walk to all my meetings or easily get a ride to where I was going. The room was nice. The staff beyond fabulous...

2022-06-16
Thanks for starting my kiddos' birthday vacation off with a bang!

We just completed a four night stay to celebrate the birthdays of my two children. While I'm leaving a 5 star review, my children wanted to leave 6. I'll start with the rooms- they were spacious enough for the children to hop around a bit. Beds were comfortable and the balcony had a great view of the pool area. The shower was large and the water pressure was A+. The pool area was gorgeous and had games to play and plenty of seating. The gym was also amazing- plenty of free weights, Peloton bikes (woohoo!) and great treadmills with good flex decks. The outdoor bikes were unavailable due to a storm, but the front desk made sure to share other options in the area, which they took care of for my bike loving newly 11 year old son. The staff was friendly, helpful and seemed willing to help make our stay great at every turn...

2022-06-30
Room was beautiful and simple in its modern design. Pool and spa were lovely. Staff was top notch and extremely friendly. We will be coming back again!

2022-05-07
The staff here is very attentive and works hard to make sure that you have the best stay.

The Sarasota Modern, a Tribute Portfolio Hotel on Boulevard of the Arts in Sarasota is a cool hotel that is nice for being in the middle of everything and being quiet and relaxing. I really like all that they have to offer here and the pool area. The rooms are great and I like the design of everything. The staff here is very attentive and works hard to make sure that you have the best stay.

2021-10-28