Sunday Funday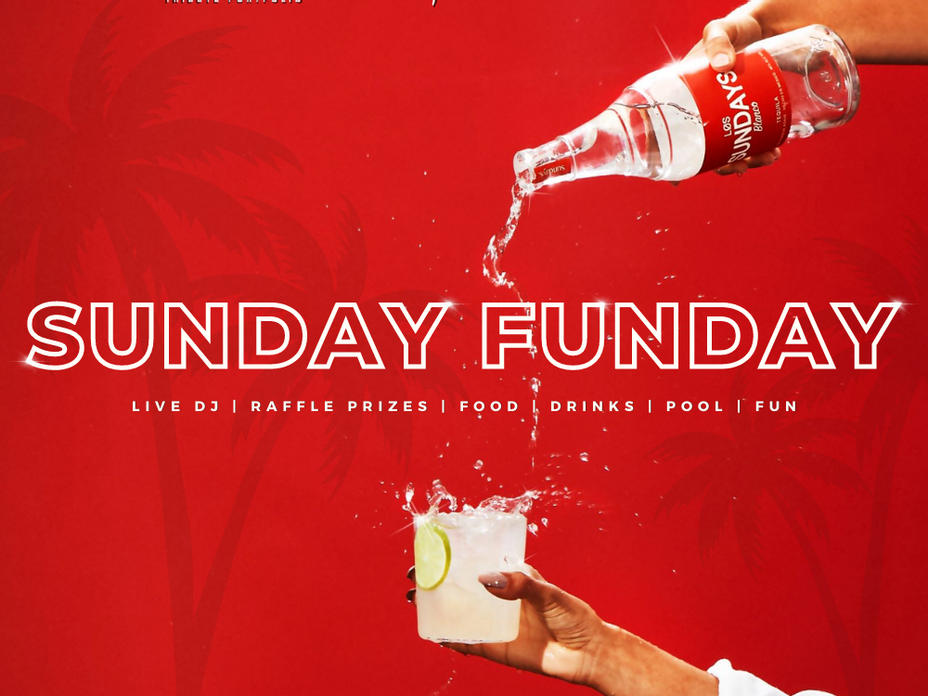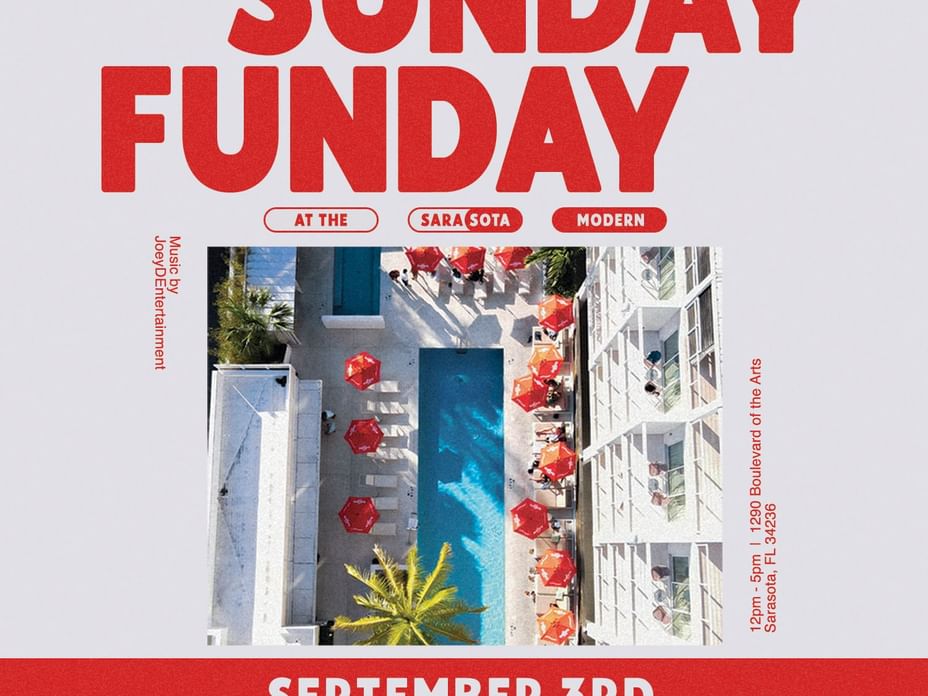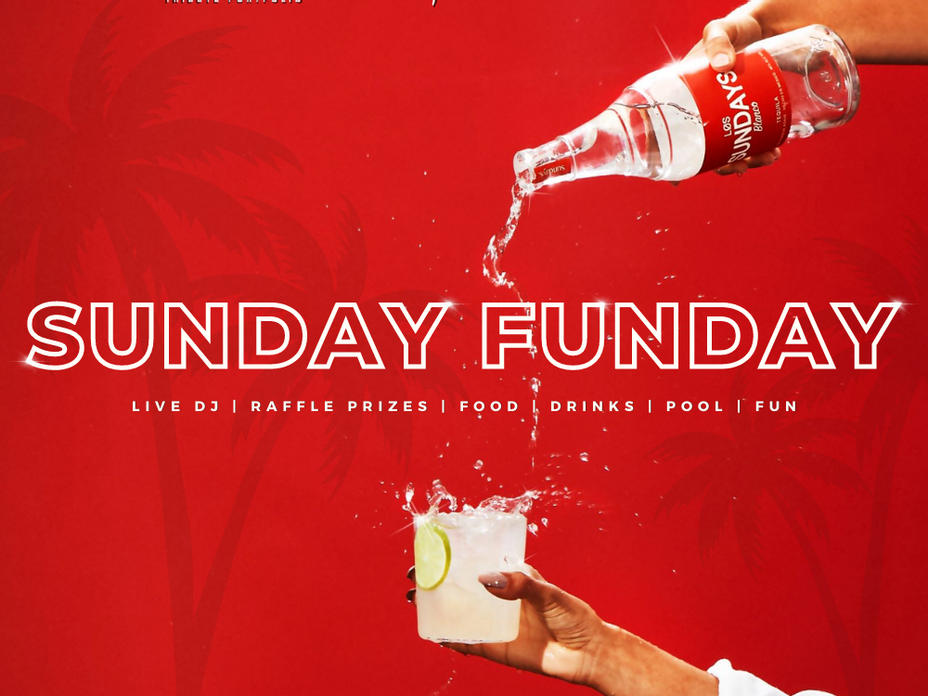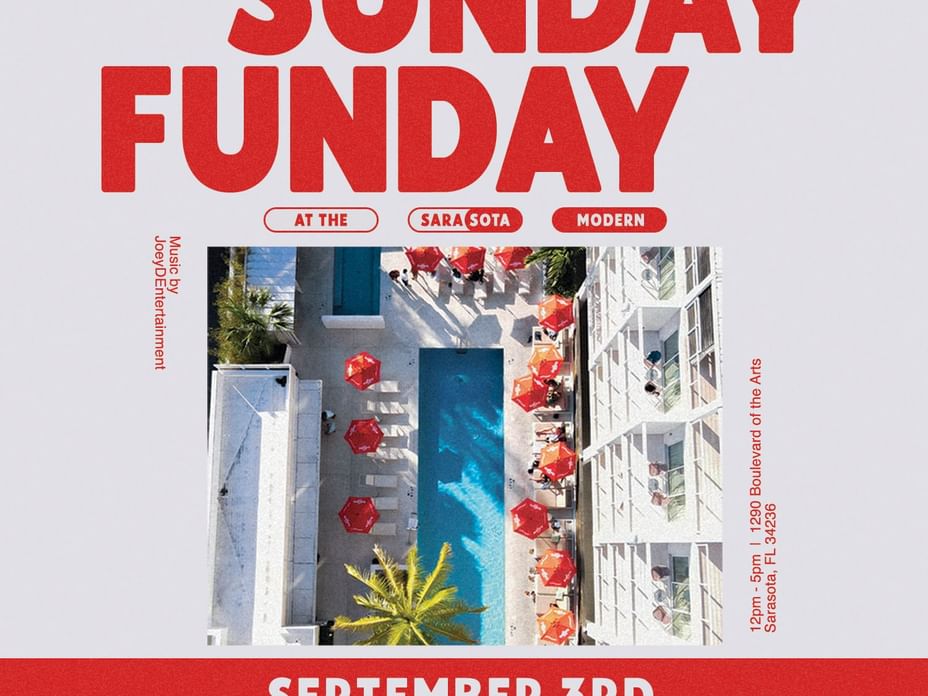 Sunday Funday Presented by: Los Sundays Tequila, Wink Wink Modern Lounge and The Sarasota Modern.
The sun is shining, the weather is warm, Labor Day weekend is right around the corner, and SUNDAY FUNDAY IS BACK! What better way to celebrate the unofficial end of summer than with a thrilling pool party? Join us on Sunday Funday, sponsored by Los Sundays Tequila, for an unforgettable day of fun, relaxation, and good vibes.
Activities and Attractions:
Poolside Chillaxing: Dive into the sparkling waters of the pool and soak up the sun on our comfortable lounge chairs. Whether you want to swim, float, or simply relax with a refreshing drink in hand, our poolside atmosphere will provide the perfect ambiance for your enjoyment.
Live DJ: Groove to the beats of our talented live DJ as they create an energetic atmosphere throughout the day. Expect an eclectic mix of tunes that will keep you dancing and having a blast with friends and family.
Los Sundays Tastings: Our beverage partner, Los Sundays Tequila, will be hosting complimentary tequila and their NEW seltzer tastings. Experience the unique flavors and craftsmanship of their premium tequila selections. Raise your glass and toast to good times and unforgettable memories!
Delicious Food and Refreshing Drinks: Savor mouthwatering bites from Wink Wink Modern Lounge who will be serving up a delectable array of poolside appetizers, and main courses. Stay hydrated with a wide selection of refreshing beverages, including signature cocktails featuring Los Sundays Tequila.
--------------------------------
Time: 12:00 PM - 5:00 PM
GENERAL ADMISSION IS FREE!
$10 General Admission at the door
$350 Private Cabana Rental (3 Available)
Pool | Hot Tub | Cold Plunge | Food | Drinks | Los Sundays Tasting
Raffle Tickets provided with Purchase of Featured Signature Los Sundays Cocktails.
IDs will be checked upon check-in
Valet Parking | $14.00 per vehicle