Wine & Dine Tuesdays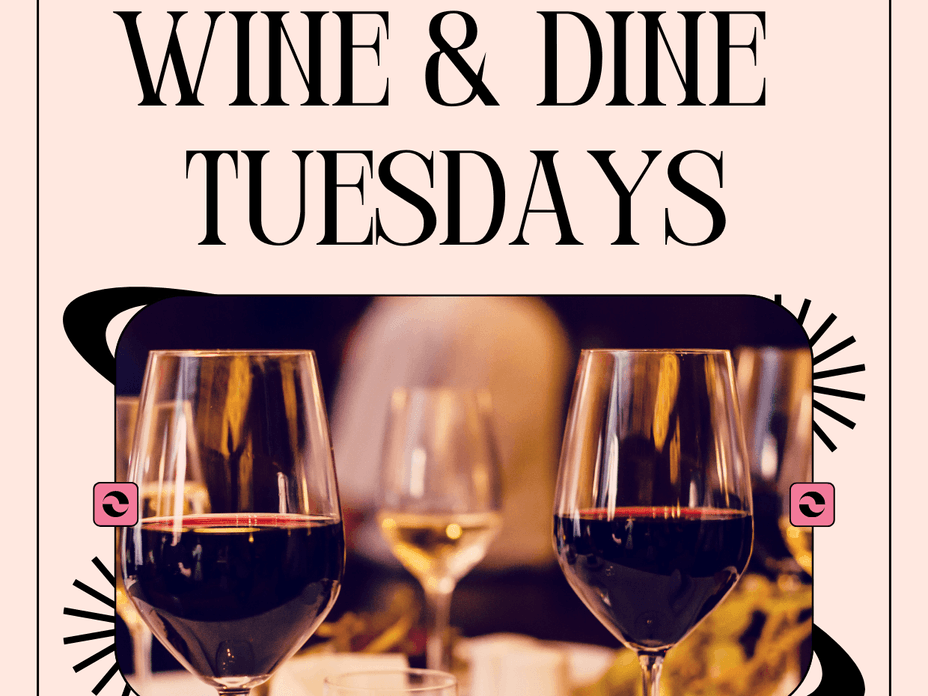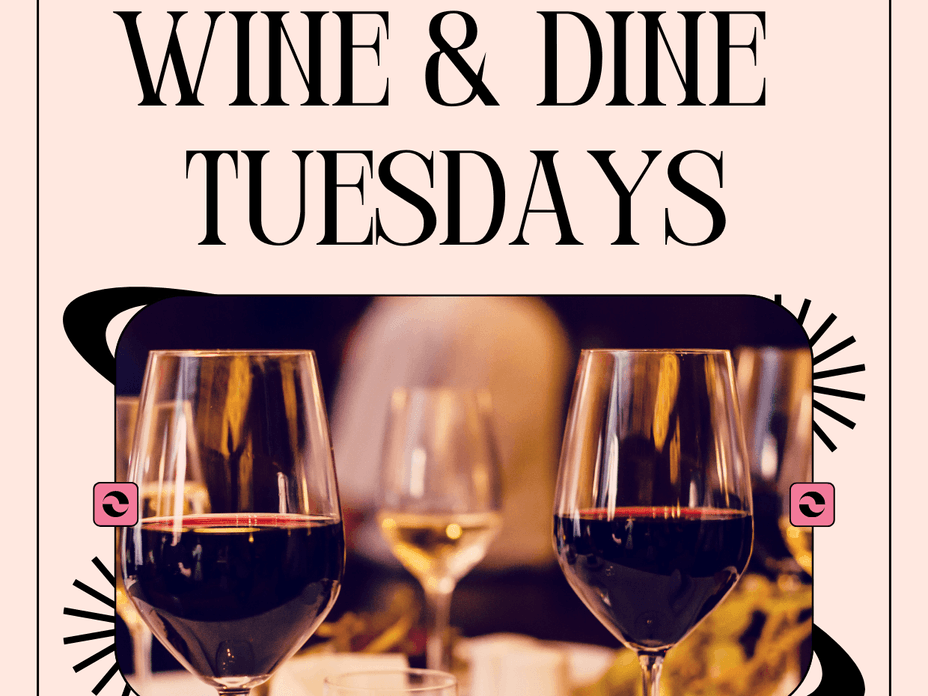 Wine & Dine at Wink Wink Modern Lounge on Tuesdays. Indulge in our selection of exquisite wines and take advantage of our special offers.
From 5:00 PM to 10:00 PM, we are pleased to present a buy one, take one offer on select bottles of wines.
This is a fantastic opportunity to explore and savor our carefully curated collection of wines. Whether you're a wine connoisseur or simply enjoy a glass of wine after a long day, we invite you to join us for a delightful evening.
Please note that the buy one, take one offer is only valid for select bottles of wine. Our knowledgeable staff will be more than happy to assist you in selecting the perfect wines to suit your palate. Cheers!